About Us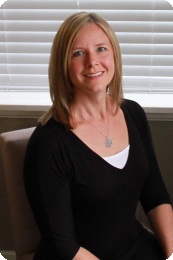 A Natural Alternative: Massage Therapy is a privately owned massage therapy clinic based in Kitchener, Ontario, Canada.
We believe our role is to use our training and skill in massage and alternative therapies to support the well-being, health, activity and lifestyle goals of our clients.
Our Clients
A Natural Alternative provides massage and alternative treatments to patients from all walks of life with symptoms that crop up due work, sports, illness, injury, and hobbies. (We also provide relaxation massage; it's a great way to unwind!)
Our clients are marathon runners, gardeners, moms, dads, golfers, grandparents, desk jockeys, babies, children, line workers, hockey players, swimmers, teachers and coders. In fact, whatever your interest or occupation, we can help you feel good and maintain healthy muscle tissue.
History
Ann Starr first opened A Natural Alternative in 1995 and had the birth of her first child in 1999. Since then, Ann has added two more children to her family and four more RMTs to the practice. Each member of the team brings unique skills and specialties to the practice, allowing A Natural Alternative to treat a wide variety of clients and conditions.
The Clinic
A Natural Alternative: Massage Therapy clinic has been located at 660 Frederick Street since 1997. The clinic has two massage rooms; a large, bright waiting room; and a client restroom.
In 2009, the clinic was remodelled. New radiant heat flooring, warm, earthy toned wall colours and sleek fixtures make our clinic comforting and welcoming. We have worked hard to make the clinic restful while preserving the functional space critical to client care.
For information about parking and directions to the clinic, please visit the Contact Us page.