Click here for updated COVID-19 INFORMATION.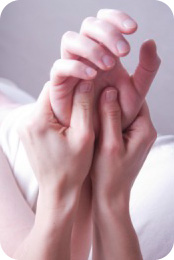 A Natural Alternative: Massage Therapy promotes health, well-being and vitality through massage. We work with people of all ages to relieve many conditions including back and neck pain, pregnancy discomfort, anxiety and arthritis pain. We even help new parents increase infant bonding through baby massage lessons.
Call A Natural Alternative and schedule an appointment with one of our Registered Massage Therapists today. Our experienced RMT team can help you maintain or improve your physical wellbeing so you can pursue the activities you need to do and the ones you love to do!
Hours of Operation
The clinic is open six days a week. We're open early, late and Saturdays! Appointments at these times fill quickly, so please try to book in advance.
Call us at (519) 571-7292!
Monday
8:00 am - 9:00 pm
Tuesday
8:00 am - 9:00 pm
Wednesday
8:00 am - 9:00 pm
Thursday
8:00 am - 9:00 pm
Friday
8:00 am - 9:00 pm
Saturday
9:00 am - 3:00 pm